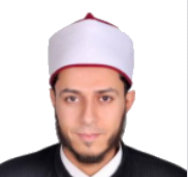 WELCOME TO WCMA IMAM MOHAMMAD YAHIA'S PAGE
About Imam Mohammad Yahia
Master's degree with excellence. The phonetics of the Quranic letters.

Message Subject: Avoiding errors in tajweed and enhancing the performance skills of the Holy Quran reciters.

BA of Languages and Translation, Major of Islamic Studies in English, Al Azhar University.
Worked as a full-time Imam in Egypt and the US (20 years of experience).
Hafiz obtained Ijazah (certificate to teach) in the ten Qira'aat.
Obtained Ijazahs in Arabic linguistics, Hadeeth, Fiqh, Seerah, and others.
Worked as a lecturer on the ten Qira'aat at the global organization for Qur'an and Sunnah in KSA.
Member of the judging committee in International Qur'an Contests in (Bahrain – Egypt, and Morocco).
Educational advisor for primary, middle, and high school, related to Al Azhar.
الإمام محمد يحيى
حاصل على الماچستبر تقدير (ممتاز). موضوع الرسالة: تفادي الأخطاء التجويدية وتعزيز المهارات الأدائية لدى قارئي القرآن الكريم. –
حاصل على ليسانس اللغات والترجمة، قسم الدراسات الإسلامية باللغة الإنجليزية، جامعة الأزهر –
عمل إمامًا لما يربو على عشرين عامًا، في مصر والولايات المتحدة الأمريكية –
حاصل على إجازة بالقراءات العشر –
إجازة في ألفية ابن مالك في النحو، وبعض كتب الحديث والفقه والسيرة النبوية –
مقرئ ومحاضر للقراءات العشر بالهيئة العالمية للكتاب والسنة بجِدَّه –
عمل عضوًا في لجان التحكيم في المسابقات القرآنية الدولية، بمصر والبحرين والمzرب –
المستشار التعليمي والتربوي الأسبق لقسم القرآن الكريم بمجمع معاهد الصفا التابع للأزهر الشريف –